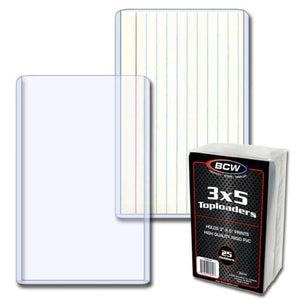 The BCW 3 X 5 top loading holders are designed to hold cards, photos or prints that measure 3x5.
The PVC used in the 3x5 toploader as well as other BCW toploaders contain no plasticizers or stearates.
Our high quality PVC does not migrate and will not harm your cards, photos or prints, while offering maximum protection and visual appeal.